Bench Counting Scale 4000kg Manufacturer,Supplier and Exporter in UK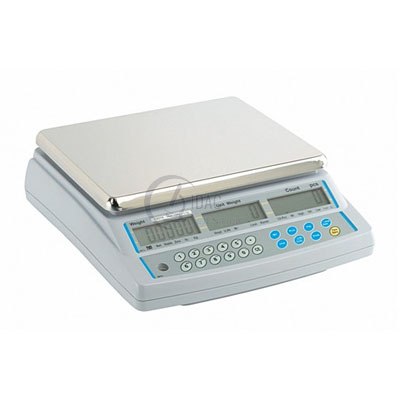 Product Code : DS-BAS-10059
Didac Scientific is a leading Bench Counting Scale 4000kg Manufacturer,and suppliers in India, Bench Counting Scale 4000kg Manufacturer,and suppliers in South Africa.Bench Counting Scale 4000kg Suppliers in Mozambique,Bench Counting Scale 4000kg in Supplier Kenya, Argentina (Buenos Aires), Australia (Canberra), Austria (Vienna), Bolivia (Sucre), Botswana (Gaborone), Brazil (Brasília), Brunei (Bandar Seri Begawan), Bulgaria (Sofia), Burkina Faso (Ouagadougou), Burundi (Gitega), Cape Verde (Praia), Central African Republic (Bangui), Chad (N'Djamena), Chile (Santiago), Colombia (Bogota), Comoros (Moroni), Congo (Kinshasa), Costa Rica (San José), Croatia (Zagreb) nda, Seychelles, Tanzania and Uganda.
Bench Counting Scale 4000kg
Description:
Laboratory Equipments full-featured CBD has the best value in an advanced parts counting scale. For the more complex counting applications, the flexible three displays and the ability to connect to a remote base. A secondary scale base, the CBD will meet all your parts counting needs.
Features:
• Internal counting resolution 1:400,000
• Preset tare function
• Full range tare
• Zero Tracking
• Memory accumulation of count
• Easy access to the rechargeable battery
• Stainless steel pan
• Overload protection
• Pre-set counting with alarm
• Programmable for counting to a pre-set number of parts
• Large backlit LCD display
b Full color coded keypad with numeric entry
• Precision load cell technology
• Simple user-friendly operation
• RS-232 bi-directional interface
• External calibration
• Rechargeable battery
• Auto sleep / power down function to save battery life
• Low battery indication
• AC Adapter
• Supports remote scale of up to 4 load-cells for enhanced weighing and counting
• Non-slip adjustable leveling feet
Specifications:
• Capacity: 8 lb / 4000 kg
• Readability: 0.0002 lb / 0.1 g
• Repeatability (S.D.): 0.0002lb / 0.0001kg
• Linearity (±): 0.0004lb / 2g
• Pan Size: 8.9x10.8" / 225x275mm
• Units of Measurement: Pound (lb), Kilogram (kg)
• Interface: Bi-directional RS-232
• Calibration: External mass.
• Display: LCD, backlit
• Material: ABS plastic, stainless steel platform
• Power Supply: Main power cord / Internal rechargeable battery
• Overall Dimensions:12.4×14×4.3 inches / 315×355×110mm
Download as Pdf