Bench Counting Scale 4000kg Manufacturer,Supplier and Exporter in UK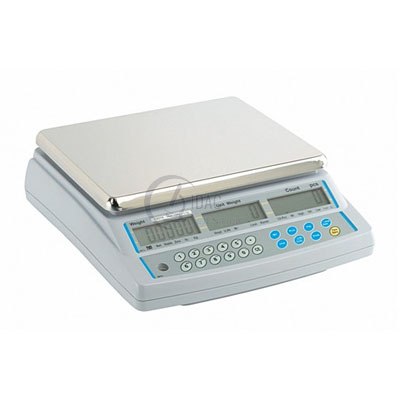 Product Code : DS-BAS-10059

Bench Counting Scale 4000kg
Description:
Laboratory Equipments full-featured CBD has the best value in an advanced parts counting scale. For the more complex counting applications, the flexible three displays and the ability to connect to a remote base. A secondary scale base, the CBD will meet all your parts counting needs.
Features:
• Internal counting resolution 1:400,000
• Preset tare function
• Full range tare
• Zero Tracking
• Memory accumulation of count
• Easy access to the rechargeable battery
• Stainless steel pan
• Overload protection
• Pre-set counting with alarm
• Programmable for counting to a pre-set number of parts
• Large backlit LCD display
b Full color coded keypad with numeric entry
• Precision load cell technology
• Simple user-friendly operation
• RS-232 bi-directional interface
• External calibration
• Rechargeable battery
• Auto sleep / power down function to save battery life
• Low battery indication
• AC Adapter
• Supports remote scale of up to 4 load-cells for enhanced weighing and counting
• Non-slip adjustable leveling feet
Specifications:
• Capacity: 8 lb / 4000 kg
• Readability: 0.0002 lb / 0.1 g
• Repeatability (S.D.): 0.0002lb / 0.0001kg
• Linearity (±): 0.0004lb / 2g
• Pan Size: 8.9x10.8" / 225x275mm
• Units of Measurement: Pound (lb), Kilogram (kg)
• Interface: Bi-directional RS-232
• Calibration: External mass.
• Display: LCD, backlit
• Material: ABS plastic, stainless steel platform
• Power Supply: Main power cord / Internal rechargeable battery
• Overall Dimensions:12.4×14×4.3 inches / 315×355×110mm
Download as Pdf