Hot Air Sterilizer Manufacturer,Supplier and Exporter in UK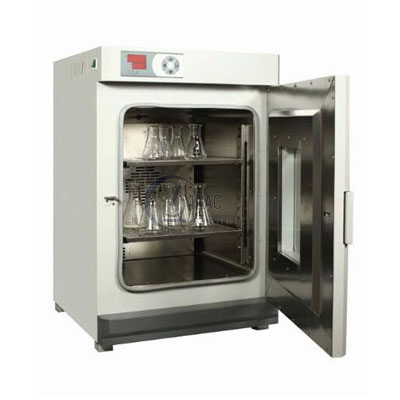 Product Code : DS-A-10042
Didac Scientific is a leading Hot Air Sterilizer Manufacturer,and suppliers in India, Hot Air Sterilizer Manufacturer,and suppliers in South Africa.Hot Air Sterilizer Suppliers in Mozambique,Hot Air Sterilizer in Supplier Kenya, Argentina (Buenos Aires), Australia (Canberra), Austria (Vienna), Bolivia (Sucre), Botswana (Gaborone), Brazil (Brasília), Brunei (Bandar Seri Begawan), Bulgaria (Sofia), Burkina Faso (Ouagadougou), Burundi (Gitega), Cape Verde (Praia), Central African Republic (Bangui), Chad (N'Djamena), Chile (Santiago), Colombia (Bogota), Comoros (Moroni), Congo (Kinshasa), Costa Rica (San José), Croatia (Zagreb) nda, Seychelles, Tanzania and Uganda.
Hot Air Sterilizer
Application:
Hot air sterilizer is used to sterilize small surgical instrument, glass, petri dishes etc.
This device is suitable for medical and veterinary clinics, hospitals, pharmacies, health care centers, and laboratories.
Features:
• Over-temperature alarm.
• Top air outlet with adjustable air volume.
• Adjustable sterilization time.
• Heating up fast, forced-air convection, fast sterilization.
• High precision microprocessor temperature control; 304 stainless steel inner chamber.
• Fan inside, fully sealed inside, no air circulation with external air, temperature rise fast.
Specifications:
Capacity

25L

50L

70L

105L

200L

Temp. Range

RT+10~250℃

Temp. Precision

0.1℃

Temp. Fluctuation

±0.5℃

Ambient Temp.

5~40℃

Timing Range

1~9999min

Shelves No.

2 pcs

Power Consumption

600W

900W

1150W

1600W

3000W

Power Supply

220V/110V±10%,50/60Hz

Internal Size (W*D*H) mm

300*300*270

420*350*350

400*375*500

500*350*550

600*550*600

External Size (W*D*H) mm

600*470*420

710*520*520

600*550*860

840*530*730

890*730*780

Packing Size (W*D*H) mm

690*550*600

840*680*630

680*680*990

970*670*860

1020*870*910

Gross Weight(kg)

45

50

75

80

100
Download as Pdf