Buchner Funnel, 90 mm, Porcelain Manufacturer,Supplier and Exporter in UK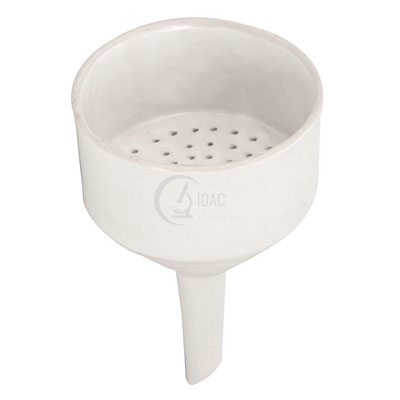 Product Code : DS-GF-10266

Buchner Funnel, 90 mm, Porcelain
Description:
o A Buchner Funnel is used for vacuum filtration.
o This porcelain Buchner funnel is 90mm diameter and has a capacity of about 200 ml.
o The stem tapers from about 22 mm OD at the end to 30 mm OD at the cone.
o Porcelain is durable, acid and alkali resistant, easy to clean and autoclavable.
o Be sure to order with 11 cm filter paper, which will need to be cut down.
o The one-piece design of the porcelain 90 mm Buchner funnel is perfect for vacuum filtrations.
o The filter platform has dozens of small holes (about 1/8') to provide filtration efficiency.
Download as Pdf