Automatic Donor Couch Manufacturer,Supplier and Exporter in UK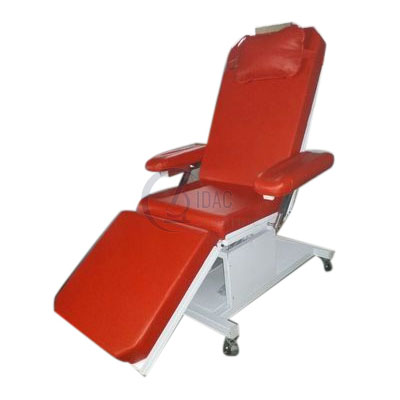 Product Code : DS-BB-10219
Didac Scientific is a leading Automatic Donor Couch Manufacturer,and suppliers in India, Automatic Donor Couch Manufacturer,and suppliers in South Africa.Automatic Donor Couch Suppliers in Mozambique,Automatic Donor Couch in Supplier Kenya, Argentina (Buenos Aires), Australia (Canberra), Austria (Vienna), Bolivia (Sucre), Botswana (Gaborone), Brazil (Brasília), Brunei (Bandar Seri Begawan), Bulgaria (Sofia), Burkina Faso (Ouagadougou), Burundi (Gitega), Cape Verde (Praia), Central African Republic (Bangui), Chad (N'Djamena), Chile (Santiago), Colombia (Bogota), Comoros (Moroni), Congo (Kinshasa), Costa Rica (San José), Croatia (Zagreb) nda, Seychelles, Tanzania and Uganda.
Automatic Donor Couch
Description:
Micro-controller and Dual actuator based blood donor couch is specially designed to make blood withdrawals easier, safe and provide comfortable position for the donor. Electrical and mechanical accessories are housed inside the structure making the product safer. Seat elements are designed with ergonomic consideration to maximize donor comfort. Donor's position can be easily adjusted to form either a comfortable easy chair or a bed. All surfaces are clean and smooth, easily accessible and can be kept clean.
Salient Feature:
• Two Geared Actuator. Ensuring safety and comfort to the donor.
• Provides a comfortable position for the donor.
• 4 Lockable castors for easy mobility
• Heavy Duty Tilt adjustment can be done by using remote control.
• Comfortable chair type with soft padding for cushioning and rexin cover.Comfortably wide arm-rests.
Download as Pdf